Orange County Sheriff's Office Arrests Teens for Written Threats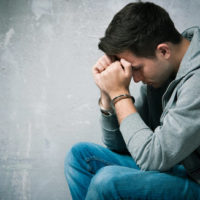 The Orange County Sheriff's Office demonstrated that it won't take any chances when it comes to protecting schools in the wake of last year's deadly shootings in Parkland, FL. According to a May 23, 2019 report published by NBC affiliate WESH Channel 2 News, police arrested two teen students who texted a threat to "shoot up" a school in Central Florida. A faculty member was the recipient of the alarming text, which originated from a 14-year-old girl and a 15-year-old boy. Once the employee notified police, officers arrived on the scene and cleared the school.
The teens face charges defined as Written Threats to Kill under Florida's criminal statute. While you should rely on an experienced Florida criminal defense attorney for legal help, some answers to common questions about written threats should be useful.
What's the nature of a written threats crime? The statute provides that a person may be arrested for writing and sending a letter or message containing a threat to kill or cause bodily injury to the person who receives it. The language specifically includes electronic communications, so drafting and sending text, email, social media post, and other messages may lead to an arrest. In addition, the crime covers a situation where the offender makes threats to conduct a mass shooting or harm the recipient's family members in the writing.
How does a prosecutor prove the offense? There are three essential elements that the prosecution must prove beyond a reasonable doubt:
The accused wrote, composed, or otherwise created a written threat to kill, cause injury, or engage in a mass shooting;
That person sent or made arrangements to send the message to another individual; and,
The threat was directed at the recipient, or to a member of that person's family. 
Note that the prosecutor doesn't need to prove that the accused actually intended to kill or harm the recipient, or to conduct a mass shooting. The crime encompasses the act of writing and sending the threats. 
What kind of crime is written threats under Florida law? Making written threats is a much more serious offense that you'd expect, considering the seemingly harmless act of writing and sending a letter. It's classified as a Second Degree Felony, the third most serious felony offense in Florida after Capital and First Degree Felonies. However, if you make good on the threat contained within the message, additional charges will apply. 
How does the state punish someone convicted of the offense? If convicted for a Second Degree Felony, a judge can sentence you to a maximum of 15 years in prison and a fine up to $10,000. The details of your sentence may vary depending on your criminal history and whether there are additional charges that accompany written threats.
Discuss Written Threats Crimes with a Florida Criminal Defense Lawyer 
If you are facing charges for written threats or related charges, working with a skilled legal professional is essential. To learn more about your defense options, please contact Fort Lauderdale criminal attorney Kevin J. Kulik to set up a free, confidential consultation at our office.
Resource:
wesh.com/article/ocso-responds-to-backlash-after-releasing-identity-of-teens-accused-of-school-threats-on-twitter/27573701
https://www.kevinkuliklaw.com/pinellas-county-fl-man-faces-charges-on-resisting-arrest/