Police are Cracking Down on Drunk Driving for Spring Break 2017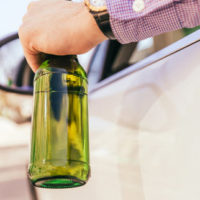 Now that Spring Break is here and young people from all over the US are heading to Fort Lauderdale beaches, law enforcement officials are warning tourists about public intoxication and driving drunk. According to the Sun-Sentinel, police will be on the lookout for offenders and will be cracking down on enforcement efforts. The Florida Department of Highway Safety and Motor Vehicles reported that there were more than 15 car accidents per day involving intoxicated drivers in March 2016. Authorities expressed concern that Florida DUI crashes have been on the rise every year since 2013, so the enhanced enforcement efforts for Spring Break 2017 will hopefully result in a decrease. If you're facing drunk driving or public intoxication charges, some general information may be useful.
Drunk Driving

In Florida, you can be convicted of DUI in two different ways:
Impairment: If police detect evidence that your driving capabilities are impaired, you can be arrested for drunk driving.
Blood Alcohol Concentration (BAC): It is illegal to operate a vehicle if your BAC is .08 or above, which value refers to the amount of alcohol flowing in your bloodstream. In most cases, law enforcement will determine your BAC by issuing a breathalyzer test at the spot where you're detained; however, BAC may also be determined by a blood test at a police station.

Zero Tolerance for Minors

If you are under the age of 21 and are apprehended for drunk driving, you are violating two laws. Therefore, Florida takes a harsher approach with zero tolerance for minors that commit a DUI offense. If there is any indication of alcohol in your system, you are charged with drunk driving and your license may be suspended for six months.

Other Alcohol-Related Offenses

Police pointed out that there are additional offenses involving alcohol that they will be cracking down on during Spring Breach 2017, including:
Possession of alcohol by a person under age 21;
Selling alcohol to minors or purchasing it for them;
Open container in a vehicle;
Possessing or presenting a fake ID card;
Leaving an establishment with a beverage;
Public indecency, such as exposing breasts or genitalia;
Causing a public disturbance while drunk; and,
Drinking on the beaches.
Trust a Qualified Florida Criminal Lawyer to Fight the Charges
This general description of DUI and public intoxication charges may be helpful, but it's no substitute for the advice and counsel of an experienced Florida criminal defense lawyer. Penalties for these offenses can include fines, jail time, and a revoked driver's license – even if the crime doesn't involve driving. Plus, a conviction for certain crimes can remain on your record for many years, which can affect your personal and professional life. With a qualified DUI lawyer to represent your interests, you're in a better position to present defenses and potentially reduce your sentence. Please contact attorney Kevin J. Kulik for more information on drunk driving and public intoxication offenses in Florida. We can schedule a confidential consultation at our Fort Lauderdale office to discuss your case.
Resource:
sun-sentinel.com/news/crime/crime-safety-blog/sfl-cops-announce-spring-break-enforcement-efforts-20170308-story.html