Pre-Arrest Investigations In Florida Criminal Cases: Why You Need A Criminal Defense Attorney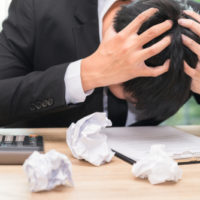 You are probably familiar with your rights when a police officer places you under arrest and reads the Miranda warnings: You do not have to make any statements, may request legal assistance from an attorney, and can claim other protections under both the US Constitution and Florida law. However, the situation is quite different during the pre-arrest phase of criminal proceedings, during which time law enforcement and detectives may be investigating you to build their case. The scenario is especially common in white collar crimes cases that include complicated sets of facts and applicable laws. Even though you have not been arrested, your constitutional rights are at stake, so it is critical to retain a Florida white collar crimes defense lawyer as soon as you suspect you are being investigated.
Pre-Arrest Interrogations
Police are aware that you do not have to answer their questions, but they may still attempt to push for information in a criminal investigation. Always remember that anything you say can be used against you in court, regardless of whether you are under arrest. When you have a lawyer present, officers may not be as bold in their questioning and your attorney will remind them of your rights. Plus, even when your lawyer is not in the room, you can mention that you have counsel representing you. You can request that all inquiries be directed to your attorney, who can respond accordingly.
Police Reports
 Officers often generate a police report during an encounter with someone, even when they do not make an arrest. If you are eventually arrested, this documentation can be used at your trial. Because the reports are drafted by officers seeking to have you prosecuted, they tend to be somewhat biased or even downright inaccurate. Your attorney can discuss false or misleading information in police reports, and request correction or other remedies with officers.
 Pre-Arranging Bail
 If an arrest seems inevitable, a lawyer can assist with getting a head start on bail and bond services. At times, an attorney can even get a lower processing fee. Laying the foundation for your bail before arrest can save time and aggravation, and help you return to your life faster. Plus, you can get to the business of focusing on defending your case.
Preparation for Arrest and Initial Pre-Trial Phases
 When you hire a criminal defense attorney during investigations, he or she can begin the process of defending your case before you are even arrested. It is especially important to locate favorable witnesses and gather information at this stage, before memories fade and evidence gets stale.
 Trust a Florida Defense Attorney to Protect Your Rights
Retaining a defense attorney to protect your interests is just as critical during an investigation as it is after your arrest. You still have constitutional rights, but you put them at risk if you do not have a lawyer to keep police in check. For more information on pre-arrest rights, especially in white collar crimes cases, please contact the Fort Lauderdale, FL offices of Attorney Kevin J. Kulik. Our legal team can schedule a confidential consultation to review your circumstances and advise you on your case.