Recent Gun Crimes Case Prompts Reminder of Key Florida Gun Laws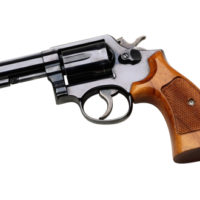 More than a year after the mass shooting in Parkland, FL, officials demonstrated that they're quite serious about pursuing criminal charges against individuals who bring firearms on school grounds. The Daytona Beach News-Journal reported on one such case in an April 9, 2019 article, which involved a man who brought an AK-47 to a middle school in West Palm Beach. The individual had faced felony charges, but he accepted a plea bargain for possession of a firearm on school property.
The case is noteworthy because it demonstrates the importance of retaining a Florida gun crime attorney to represent you. The man had been charged with felony aggravated assault, but was able to walk away with a misdemeanor conviction and sentence of house arrest. Plus, the incident offers an opportunity to present four quick facts about Florida gun laws.
1. Restrictions on Carrying a Firearm: It's illegal to carry any firearm in a way that makes it obviously visible to others, and a violation of the statute is a Second Degree Misdemeanor. You could be sentenced to 60 days in jail and a $500 fine for a conviction. You can only carry a concealed weapon in certain places if you have the proper permit. You could be charged with a First Degree Misdemeanor, which carries up to one year in prison and a $1,000 fine if you're convicted.
2. Past Criminal History: Florida law prohibits you from carrying or possessing a firearm if you have been convicted of a felony. This prohibition also applies if you were convicted of a crime that's a felony under federal law or the equivalent under the laws of another US state. You should also note that federal gun laws apply in Florida, including the ban on firearm possession if you've been convicted of a misdemeanor involving domestic violence.
A violation of this Florida gun law is a Second Degree Felony, punishable by up to 15 years in prison and a $10,000 fine. However, a prior conviction on the same charges raises the offense to a First Degree Felony. For a conviction, you face up to 30 years in prison.
3. Off-Limits Places for Firearms in Florida: The Florida statute includes a list of places where it's illegal to carry a weapon, regardless of whether you have the proper license. Some examples of gun-free zones are:
Police stations, prisons, and jails;
Meeting places of state, county, or municipal government bodies;
Courthouses;
School and school-related athletic events; and,
Past the security zone of airports.
4. Restaurants and/or Taverns: Another off-limits zone for possession of a firearm is establishments serving food and alcoholic beverages. This law can be tricky, because the key is how much of the sales are food versus alcohol. If the establishment is primarily dedicated to serving alcohol, the places is off-limits for concealed carry.
Discuss Weapons Charges with a Florida Gun Crimes Defense Lawyer
For more information on Florida gun laws and charges, please contact the Fort Lauderdale offices of attorney Kevin J. Kulik. We can set up a confidential consultation to review your circumstances and discuss strategies to fight the charges.
Resource:
news-journalonline.com/news/20190409/father-who-brought-ak-47-to-florida-middle-school-takes-plea/1
https://www.kevinkuliklaw.com/serious-charges-for-carrying-a-gun-in-a-florida-airport/