Top Crimes Florida Police Will Be Watching for Spring Break 2019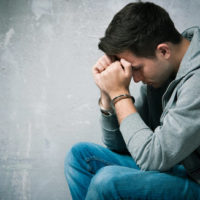 It's Spring Break once again, and Miami's CBS Channel 4 predicts another huge crowd of young people heading to South Florida to enjoy the Sunshine State's beaches and warmer weather. As in previous years, law enforcement will be out in force to catch vacationers engaged in criminal activity. A Florida criminal defense attorney can help if you're arrested, but you may find it useful to know the types of offenses police will crack down on during this time of year.
Underage Drinking: Since college students are a big part of the crowd flocking to South Florida, police will be on the lookout for underage drinkers. State law prohibits anyone who's not 21 or older from being in possession of any kind of alcohol, either actual or constructive. The offense is a Second-Degree Misdemeanor, with penalties that may include 60 days in jail, six months on probation, and a maximum fine of $500. Note that you can also face charges if you're 21 years old and provide alcohol to a minor.
Public Intoxication: This offense is termed "Disorderly Intoxication" under Florida law, and it applies to anyone, of any age. If you are so intoxicated that you present a danger to public safety or cause a disturbance, you could be arrested on Second-Degree Misdemeanor charges. If convicted, you face the same penalties mentioned above. Plus, you'll have a misdemeanor conviction on your permanent criminal record.
Drunk Driving: DUI is far more serious than the above two crimes because drunk driving puts everyone at risk of injury or death, including other motorists, bicyclists, and pedestrians. There are two ways you could be charged with DUI:
Your blood alcohol concentration (BAC) is .08 percent or higher as measured by a chemical test; or,
You're impaired by the consumption of alcohol, regardless of the BAC test results.
For a first-time offense, you could be sentenced up to six months in prison and a maximum fine of $1,000. Your driver's license may also be suspended for up to six months. For purposes of Florida DUI laws, it doesn't matter if you're from out-of-state: Many of the same penalties and suspension laws carry over to your home state.
Drug Possession, Trafficking, and Related Crimes: Many Spring Breakers will celebrate by consuming marijuana, but it's important to remember that pot is still illegal in Florida. If you're caught with less than 20 grams by weight, you face a prison sentence of one year, probation, and a fine up to $1,000. For larger amounts, the penalties for a conviction increase – and you could be charged with trafficking. There are also harsher punishments for more serious drugs, such as heroin, cocaine, opioids, and other controlled substances.
Contact a Skilled Florida Criminal Defense Lawyer Right Away
If you've been arrested on these or any other criminal charges, please contact Fort Lauderdale, FL attorney Kevin J. Kulik right away. By retaining legal counsel from the very beginning stages, you're more likely to obtain a favorable outcome in any type of criminal matter. We can schedule a consultation to review your circumstances and determine how to proceed.
Resource:
miami.cbslocal.com/2019/02/27/miami-beach-readies-for-spring-break-crowds/
https://www.kevinkuliklaw.com/florida-crime-the-latest-weird-news-around-the-sunshine-state/