Wet Reckless And Drunk Driving Under Florida Law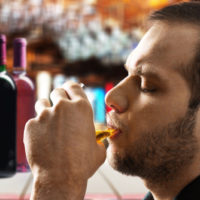 If you are familiar with Florida law on drunk driving offenses, you know that a DUI is a serious matter. Your driver's license may be suspended for a considerable length of time, which may affect your employment and personal freedoms. Plus, drunk driving is a crime that carries severe penalties, fines, and even jail time in some cases. The arrest and conviction for DUI will remain part of your permanent criminal record forever, as it cannot be expunged or sealed as with certain crimes.
However, state law does offer options to avoid these harsh sanctions. If you were arrested, you may be able to work out a reduced "wet reckless" charge. These cases are highly complex, so you will need an experienced Florida DUI defense lawyer to assist with the process.
DUI Versus Wet Reckless
 There is no legal rule on reducing a DUI to a wet reckless. Instead, you enter into negotiations with a prosecuting attorney for a plea bargain. By comparing these two types of criminal violations, you can see why you would opt for a wet reckless charge whenever possible.
Criminal Penalties: A first DUI is a misdemeanor, which may result in a minimum fine of $500, a prison or probation term, community service hours, and alcohol awareness or treatment programs. The penalties are more severe for subsequent convictions.
For a wet reckless, you are looking at a fine ranging from $25-$100, a possible prison sentence, and no more than six months on probation. The fine increases to $1,000 for a second violation.
Your Driving Privileges: For a DUI, your driver's license will be suspended anywhere from 180 days up to one year. Your vehicle may be impounded for a period of 10 days, and you may be required to install an ignition interlock device when you do get it back.
 In contrast, the first time you are charged with a wet reckless you may earn four "demerit" points on your driving record. Note that your driver's license will not be suspended until you accumulate 12 points in one year, 18 points in 18 months, or 24 points in three years.
Circumstances Where Wet Reckless is Possible
 As mentioned, reducing a DUI to a wet reckless in Florida is up to the prosecution. Often, the prosecutor may allow a plea bargain where the evidence is weak and does not support a drunk driving conviction. In addition, a wet reckless may be possible where:
You did not cause an accident resulting in bodily harm or property damage;
Your blood alcohol concentration (BAC) was borderline;
There are evidentiary issues involved with your BAC or chemical testing;
You were not actually impaired, even though your BAC was over the legal limit;
This is your first DUI arrest; or,
You have no prior arrests or convictions for drunk driving.
Discuss Wet Reckless and DUI with a Skilled Florida Defense Attorney
If you would like to hear more about your options for drunk driving versus a wet reckless, please contact criminal defense attorney Kevin J. Kulik. We can set up a confidential consultation at our Fort Lauderdale office to review the details of your case.
Resource:
leg.state.fl.us/Statutes/index.cfm?App_mode=Display_Statute&URL=0300-0399/0316/Sections/0316.192.html