What is 'Bail Jumping' and How Does It Affect My Florida Criminal Case?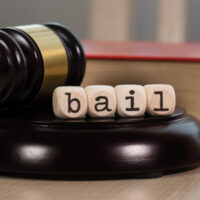 In criminal cases, it's common for a person to be released on bail and be somewhat free until the matter concludes. The modifier is due to the fact that you're not truly free while your case is pending. Even though you're not in custody, you still have certain obligations after you've bailed out – the most important of which is showing up for all remaining court dates. If you violate the requirements under Florida's statute on failure to appear after being released on bail, it's possible that you'll be accused of "bail jumping."
The implications are much more extensive than you'd expect, since skipping bail is a crime separate from the underlying offense. It also carries significant penalties, which is why retaining a Florida criminal defense attorney is crucial.
Your Duties When Out on Bail: Being released on bail is no doubt your preference over spending several weeks in custody while awaiting your trial date. However, by granting you the privilege, the court requires some sort of assurance that you'll appear for future appearances. You provide a sort of insurance policy when you post funds for bail, since you forfeit them if you don't show. As mentioned, skipping bail is also a crime. The most common scenario is that there's a warrant for your arrest immediately after the court appearance that you failed to attend.
Fighting Bail Jumping Allegations: Your situation might seem grim if you're accused of bail skipping, but keep in mind:
The statute only covers a situation where you "willfully fail to appear" after being out on bail, so you might have a defense based upon a mistake or not receiving notice of a court date; and,
There may be circumstances where you have an excuse which could leave some room for emergency or health issues outside your control.
To make these arguments, you'll need solid proof and convincing arguments to convince the court. 
Penalties Depend on the Underlying Crime: Besides forfeiting the money you deposited with the court, you'll face new charges for bail jumping. If convicted, your punishment will vary based upon the original offense, so:
If you were awaiting trial on a felony charge before skipping bail, the crime is a Third Degree Felony. You face up to five years in prison, a $5,000 fine, or both; and,
When the underlying crime was a misdemeanor, your bail jumping charge will be a First Degree Misdemeanor. Your sentence may include a maximum of one year incarceration, a maximum fine of $1,000, or both. 
Get in Touch with a Florida Criminal Defense Lawyer 
The best way to avoid the consequences of bail jumping is to comply with the terms of your release, and trust that your lawyer will get a favorable outcome in the underlying criminal case. Still, if you did fail to appear, there are strategies to get you in good standing with the court regarding bail. For more information, please contact Fort Lauderdale criminal attorney Kevin J. Kulik. We can schedule a confidential consultation at our offices to discuss your circumstances and legal options.
https://www.kevinkuliklaw.com/5-questions-to-ask-a-florida-criminal-defense-lawyer/