What is the Difference Between Jail and Prison in Florida?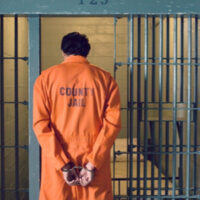 The Florida Department of Corrections (FDC) oversees a total of 143 facilities throughout the state, including prisons, major institutions, private correctional centers, work camps, and many others. However, this number excludes jails, which are operated by county officials. When learning this information, you probably have the same question as many other people – whether you are facing criminal charges or not: What is the difference between a Florida jail and prison?
There are numerous distinctions you should note if you have been arrested, and they extend far beyond whether the facility is run by FDC, Broward County, or other government officials. You can get specific information from a Florida criminal defense attorney, but an overview may be helpful.
Length of Incarceration = Seriousness of the Crime
At its most basic level, the difference between jail and prison involves the duration of the sentence – which, in turn, is based upon the severity of the crime. If you were convicted of a misdemeanor, the offense is considered less serious so you will be sentenced to jail. Even the highest grade in this category, a First Degree Misdemeanor, involves up to one year imprisonment.
If you were convicted of a felony, you will be serving time in a prison facility. Even if the sentence handed down by the judge is less than one year, the fact that it could be more than a year means incarceration in prison. For instance, a Third Degree Felony includes a sentence up to five years; a judge could order a lesser duration for a first-time offender, but it is punishable by more than one year.
Note that misdemeanor cases involving more than one count could lead to a sentence of consecutive jail terms, to be served one after the other. Therefore, it is possible that you could spend more than one year in a jail facility.
A Day in the Life: Jail Versus Prison 
Jails are typically run by the county, local law enforcement, or other local government agencies that tend to focus on the daily or immediate needs of inmates – because of the shorter term of the stay. There may be some work release, as well as substance abuse and educational programs.
FDC runs the Florida prison system, while the Federal Bureau of Prisons also operates nine prisons in the state for federal offenders. Because inmates will spend a year or more term of imprisonment, these facilities are designed to meet their longer-term living needs. These individuals have a more regular schedule based around education, rehabilitation, and well-being. However, available programs depend on the level of custody for the inmate, i.e., minimum and medium versus maximum security levels.
Trust a Florida Criminal Defense Lawyer to Fight for Your Rights 
If you were arrested and could be facing incarceration, it is essential to speak to a knowledgeable attorney right away. There may be defenses to the charges or other strategies to avoid incarceration, but it is also possible to get the charges reduced – which means you could be sentenced to jail instead of prison. For more information, please contact Fort Lauderdale criminal attorney Kevin J. Kulik. We can set up a consultation at our office to review your circumstances and advise you on your options.
https://www.kevinkuliklaw.com/what-is-marsys-law-and-how-can-it-affect-a-florida-criminal-case/