What Is The Difference Between Part I And Part II Crimes In Florida?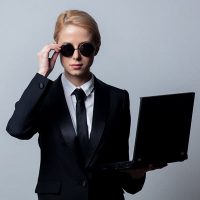 The best way to explain this method of classifying crimes is to describe what it is NOT: The terminology behind Part I and Part II offenses does not create a distinction like felony or misdemeanor, and the concepts do not dictate the punishment for a conviction. Instead, the descriptions are how the Federal Bureau of Investigation (FBI) tracks the level and scope of criminal activity. Agencies throughout the US submit information on the offense, offender demographics, and how the case was resolved, which are important for planning purposes and public awareness campaigns.
The FBI uses these details to generate reports on:
Overall crime rates;
Violent versus nonviolent offenses;
Percentage of property crimes;
Clearing of cases after arrest, such as through conviction, acquittal, or other resolution; and,
Many other factors.
In other words, the classification of Part I and Part II offenses does not directly impact an individual criminal case in Florida at all. These terms just tend to intimidate and confuse, which is why you should trust your case to a South Florida criminal defense lawyer. Still, an overview on the difference between Part I and Part II crimes is helpful. 
Part I Crimes and Data Gathering 
When creating a system for Uniform Crime Reports (UCR) on arrests and offenses, the FBI opted to separate out serious crimes to understand the societal and public safety impact. These Part I offenses occur with regularity throughout the US and are likely to be reported to police, as opposed to so-called victimless crimes. Officials can optimize data on Part I offenses by comparing crimes known to police with total arrests. This category includes:
Homicide charges, from first degree premeditated and second degree "depraved mind" murder to manslaughter, felony murder, and negligent killings;
Sexual assault and forcible rape;
Robbery, burglary, larceny, and other theft crimes;
Aggravated assault; and
Arson. 
Collection of Part II Crimes Information 
These offenses are generally less severe in terms of the impact for society and public safety. Information on crimes known to police is not practical for data purposes, since victims of Part II offenses may not notify police; plus, crimes are considered victimless. As such, only arrests are reported for Part II crimes, such as:
Simple assault and attempted assault which do not result in injury to the victim;
Offenses typically referred to as "white collar" crimes, including forgery, counterfeiting, and embezzlement;
All types of fraud, in which someone enjoys financial gain by making misrepresentations and inducing a victim to part with something of value;
Violations of gun laws that prohibit the manufacture, sale, purchase, possession, or use of firearms;
Prostitution and solicitation;
Drug crimes;
Violations of liquor and gambling laws; and
Drunk driving. 
Contact a Broward County Criminal Defense Attorney Today 
While the difference between Part I and Part II crimes may have limited bearing on your criminal case, what DOES matter is retaining an experienced lawyer to represent you. For more information, please contact Fort Lauderdale criminal attorney Kevin J. Kulik to schedule a confidential consultation at our office.
Source:
fbi.gov/services/cjis/ucr/publications