What To Do If Your Child Was Arrested at School for Florida Drug Charges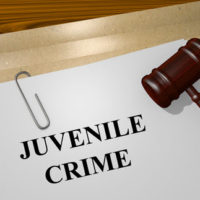 As a parent, you dread the moment that you get a phone call informing you that your child has been arrested for drug-related criminal activity at school. You may be angry at your son or daughter for making a poor decision, but it's important to understand that your parental guidance has perhaps never been more important. Drug crimes are treated very seriously and the punishment for a conviction can be harsh, regardless of age.
Your child shouldn't face the criminal justice system alone – and neither should you. You're in a better position when you retain legal counsel as early as possible in the proceedings, so your first priority should be contacting a Florida drug crimes defense lawyer. Some additional steps include:
Request All Documents Related to Drug Charges: Make sure to obtain copies of all legal paperwork related to your child's arrest. These documents will be specific in the charges that he or she is facing, and inform you of upcoming court dates. The school may have some of this information, but you can also get a copy from police officers that made the arrest.
Investigate the School's Policies on Punishment: Being charged could result in suspension, expulsion, prohibition from participating in school-related activities, and other disciplinary action. Ask for copies of these policies, in writing; you should also inquire as to what action is planned – especially if different from the documented policies. You should note that some disciplinary measures may be implemented even if your child is eventually acquitted.
Sit Down for an Honest Chat with Your Child: It's understandable that kids are scared and confused by the legal process, potentially leading them to avoid telling you the complete truth. You need to inform your child that being fully honest is absolutely critical to the outcome of his or her case. Point out that your conversations and any discussions with your criminal defense lawyer are confidential. Plus, your son or daughter does have civil rights in discussions with police, who cannot force self-incrimination. 
Understand the Potential Criminal or Juvenile Charges: In most cases, minors under age 18 may proceed through Florida's juvenile justice system. Potential punishment for being adjudicated as delinquent still carries some penalties, however. Juvenile offenders may be ordered to perform community service, pay fines, and other consequences. One option to discuss with your lawyer is Florida's Juvenile Drug Court (JDC), which is a diversion program. Minors who qualify and completes all requirements can avoid having the matter appear on their record.
A Florida Drug Crimes Defense Attorney Can Protect Your Child's Future
It can be overwhelming to learn that your son or daughter was arrested for drug offenses at school, but you need to remain calm and request legal help right away. Your child needs an experienced lawyer who will fight to obtain the best possible outcome, so please contact a Fort Lauderdale drug crimes lawyer the Law Offices of Kevin J. Kulik. We can set up a consultation to discuss your circumstances and defense strategies at our offices.
https://www.kevinkuliklaw.com/dozens-arrested-in-brevard-county-fl-for-drug-crimes-rico-violations/