How to Keep Your Child's Case in the Florida Juvenile Court System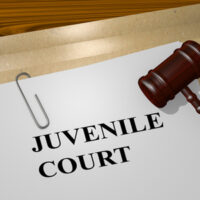 In Broward County, any individual 18 years or younger who is charged with committing a crime may be processed through the Seventeenth Judicial Circuit of Florida, Juvenile Delinquency system instead of adult court. Though the offense itself is either a misdemeanor or felony, Florida law treats minors differently. The intent behind the juvenile system is that the needs of younger individuals may be better served through rehabilitation than being imprisoned, with the potential to reduce recidivism.
However, under certain circumstances, a juvenile may be treated as an adult – with all of the penalties and collateral consequences that come with a conviction. If your child is in trouble with the law, the last thing you want is for the case to be transferred from juvenile court or directly filed in adult court. A Florida criminal defense attorney can assist in obtaining a favorable outcome under such circumstances, but you should be aware of the basics of these proceedings.
Rules on Transferring a Case from Juvenile Delinquency to Adult Court: Cases involving alleged criminal acts by a minor under 18 years old often proceed through the juvenile justice system. In some situations, a case involving a juvenile will go through adult court – typically only where the allegations involve a serious felony or a repeat juvenile offender. You definition want to avoid the "Direct File" to adult court, since the punishment can be serious and the case becomes part of the child's permanent criminal record.
If the minor's case proceeds through the juvenile justice system, the stages generally include:
Arrest on criminal charges;
Release to parents or detention in a facility for up to 21 days;
Arraignment, a hearing where the charges are announced and the minor is asked to enter a plea;
Discussions involving probation and plea bargaining;
The trial;
A verdict of guilty or not guilty; and,
Disposition, where the court determines the punishment for the youth offender.
Strategies to Fight a Juvenile Case Transfer: The overall objective is to convince the judge that the interests of justice are best served by allowing your child's case to remain in juvenile court. One option for avoiding a transfer to adult court might involve negotiating lesser charges. For instance, through your lawyer, you could reach an agreement with the prosecutor to reduce a felony to a misdemeanor.
In addition, your attorney might argue that the juvenile justice system is the most appropriate venue because of your child's age, maturity level, intellectual and cognitive abilities, and other factors. You can also attempt to convince the judge that rehabilitation, along with participation in community service and other programs, would be suitable for your child.
Set Up a Consultation with a Skilled Florida Criminal Defense Lawyer
Teens make mistakes, and some of these errors can be serious. Still, you don't want poor judgment to have severe, adverse implications for his or her future. If your child was arrested and entered into the Florida's juvenile court system, it's critical to retain experienced representation to obtain the best possible result. To learn how our team can help, please contact Fort Lauderdale criminal attorney Kevin J. Kulik to schedule a confidential consultation at our office.
https://www.kevinkuliklaw.com/can-surveillance-video-be-used-against-me-in-a-florida-criminal-case/